Your Child Thrives With The
World-Renowned Montessori Method
Self-Discovery & Purposeful Learning In An Inclusive, Joyful Community
Your Child Thrives With The
World-Renowned Montessori Method
Self-Discovery & Purposeful Learning In An Inclusive, Joyful Community
An Authentic Montessori School In Jackson, MS For Students Ages 3 to 12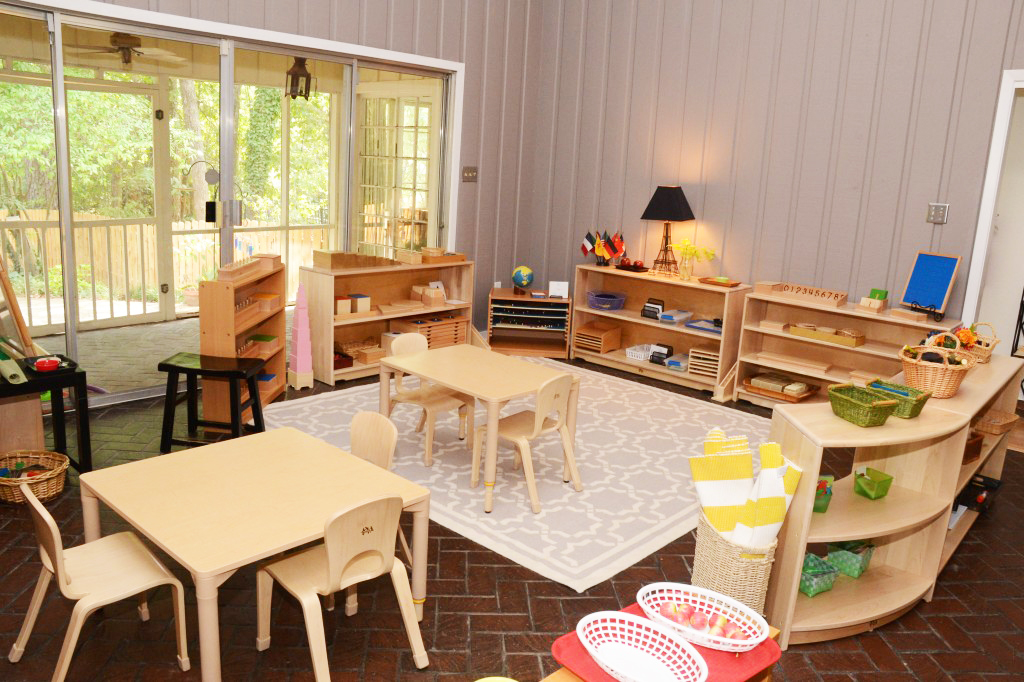 An Authentic Montessori School Fosters A Love Of Learning For Life
Your child's airy, naturally lit classroom—known in Montessori schools as the Prepared Environment—invites them to explore and discover. Child-sized furniture and low shelves give learners the freedom to choose their activities, and soothing tones create a peaceful setting that fosters concentration.
Montessori Academy Of Jackson's Qualified Teachers Inspire Your Child
Your child's lead teachers hold authentic Montessori qualifications as well as (at least) a bachelor's in Early Childhood Education. These passionate experts know how to observe, guide, and encourage your child towards authentic self-led learning.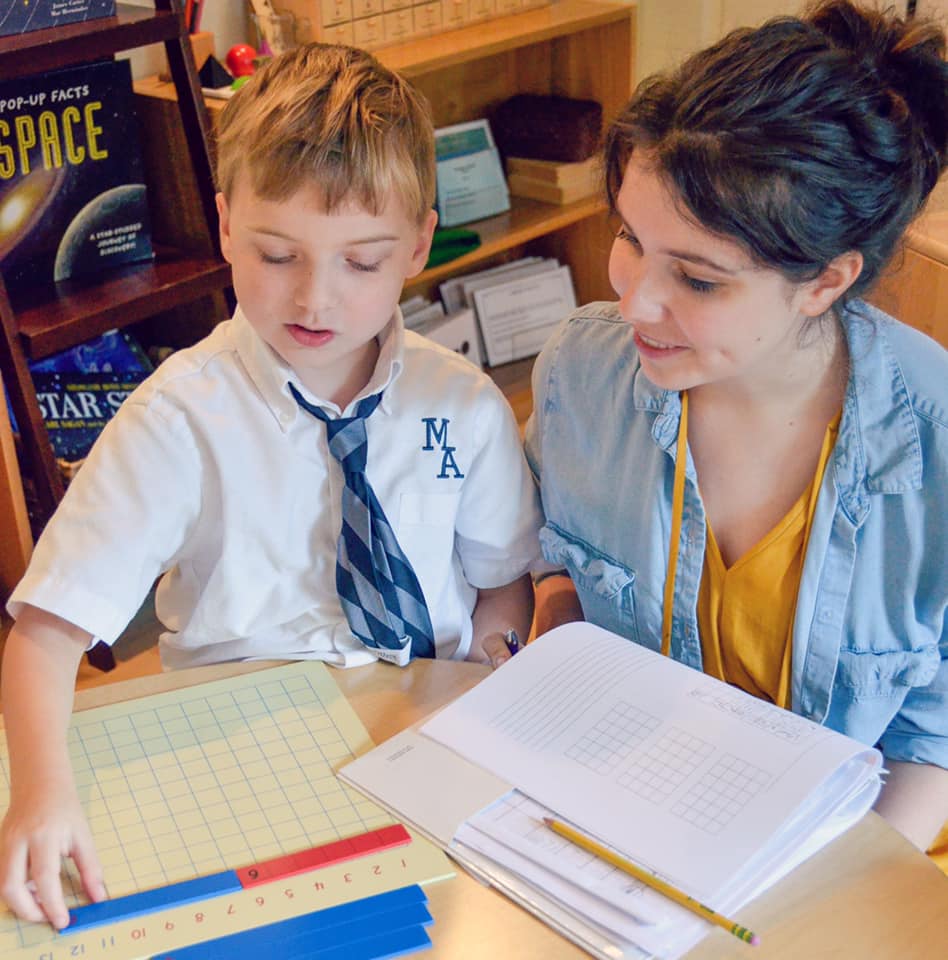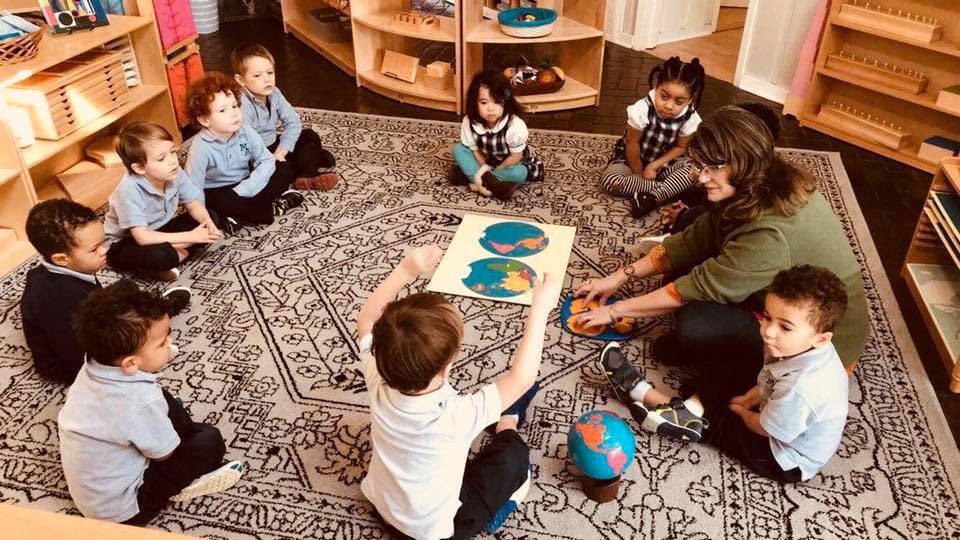 Small By Design: Personalized Learning & A True Montessori Education Experience
Our warm, inclusive learning community stays small, so your child gets personalized instruction from teachers who genuinely get to know them one-on-one. Watch them grow in confidence and self-esteem as part of a small class of individuals.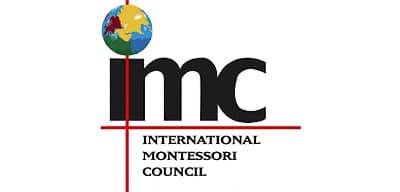 The Montessori Academy of Jackson Is A Member Of
International Montessori Council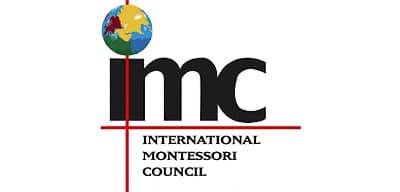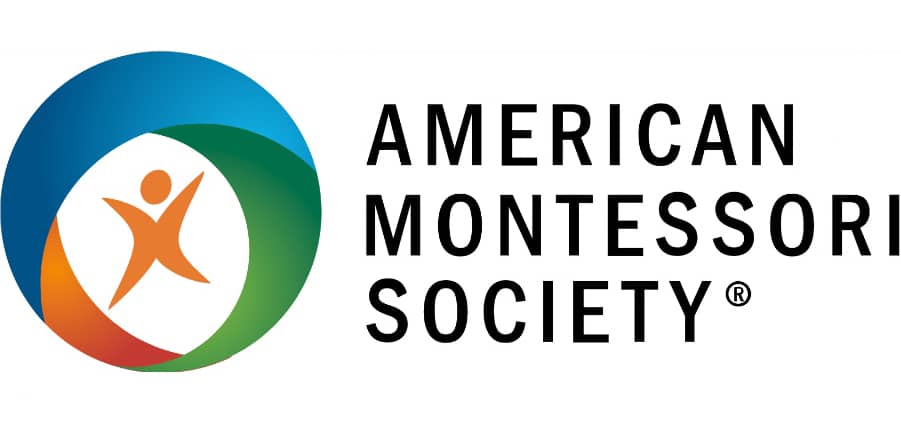 The Montessori Academy of Jackson Is A Member Of
The American Montessori Society &
International Montessori Council
Mixed-Age Classrooms Boost Leadership Skills
Authentic Montessori schools group classes with a 3-year age span, so your child benefits from unique social development. Younger classmates look up to their elders, and older children develop responsibility as proud role modeling. Everyone has something to contribute.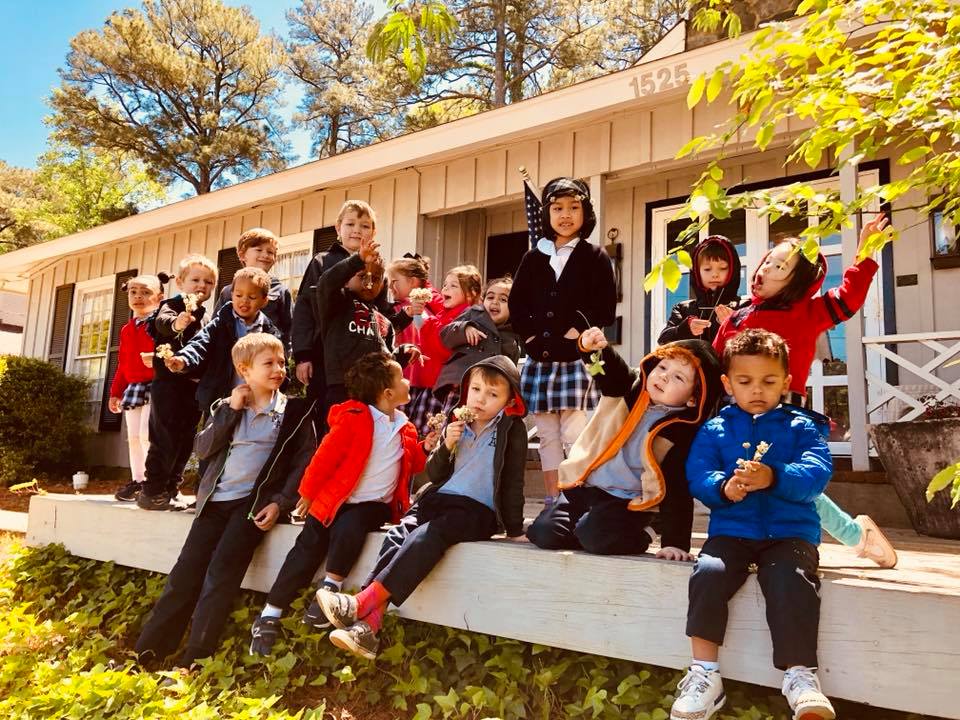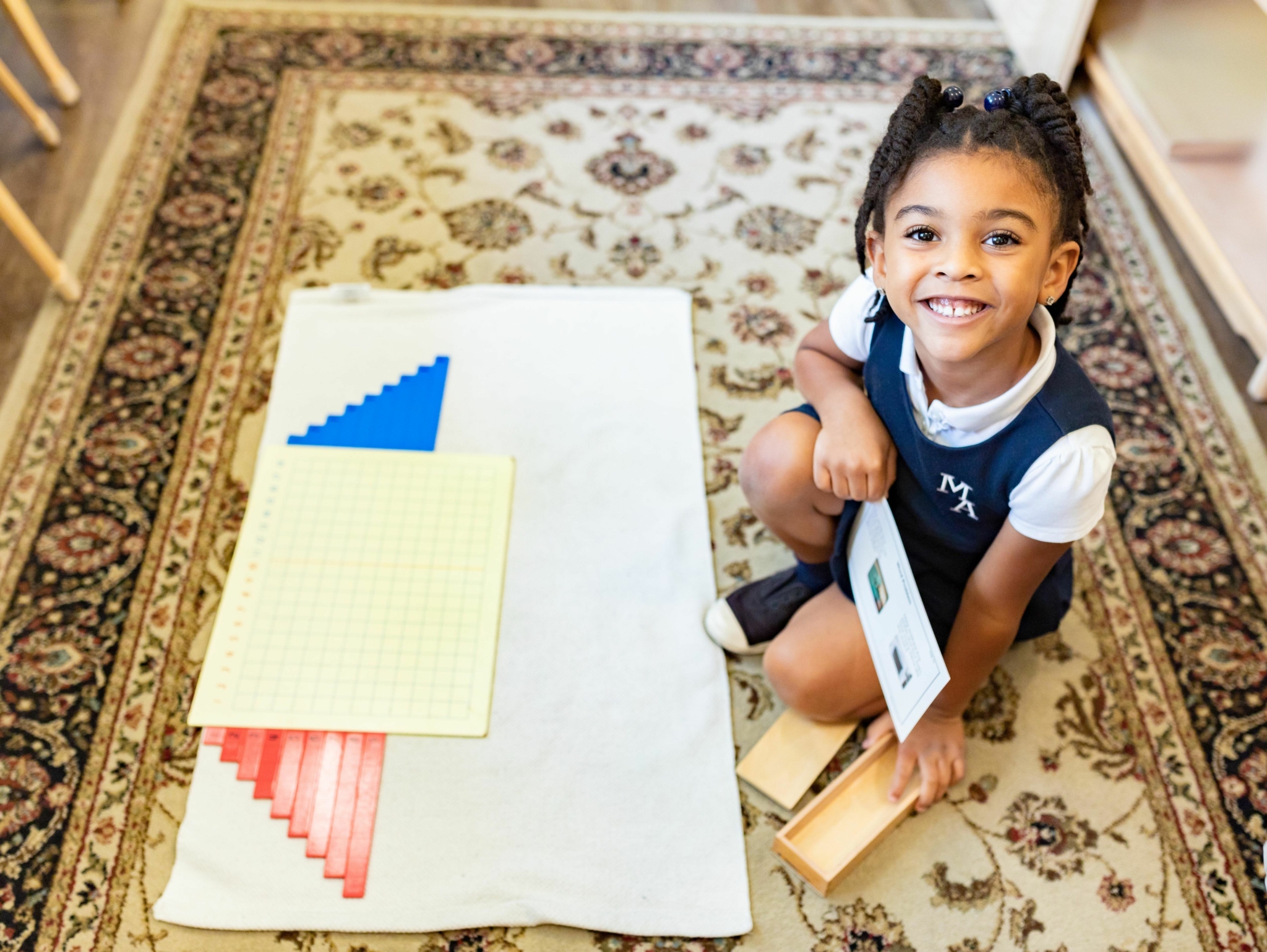 Child-Led, Immersive Learning Leads To Independence
The Montessori philosophy centers the child and empowers them to choose their daily activities according to their interests. This world-renowned Montessori education method gives your child time and space to concentrate and develop at their own pace, for unique benefits:
Unique Montessori Materials Support Problem-Solving Skills
Scientifically proven, authentic Montessori materials—like Bead Chains, The Pink Tower, and Tone Bars—are an essential part of Montessori education. Your child teaches themself through trial and error, learning to think critically and apply different strategies until they master the activity, ready for the next one.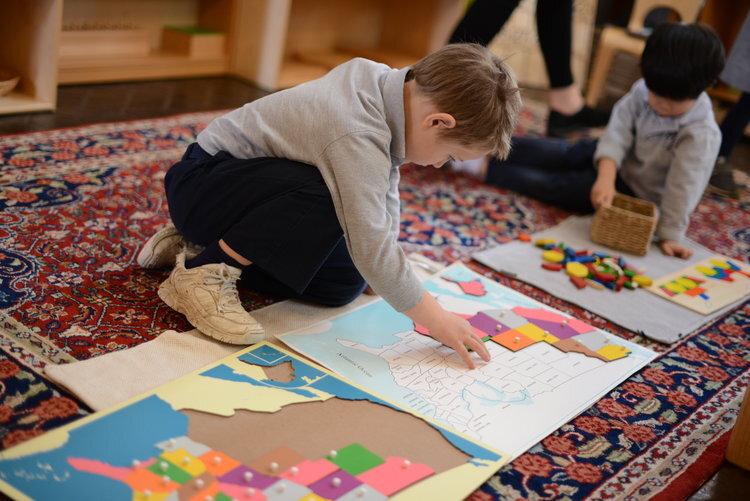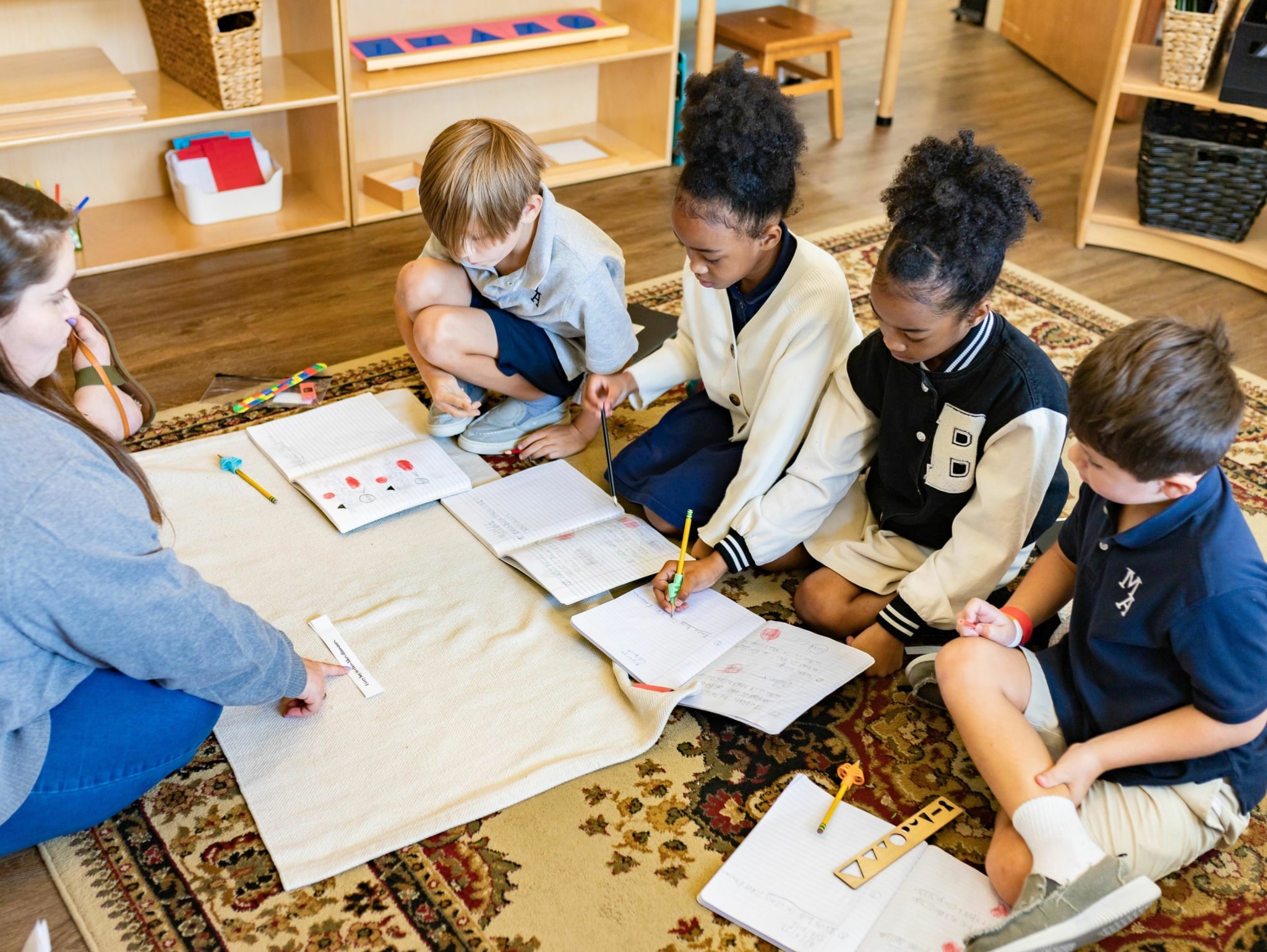 Social-Emotional Learning Prepares Them For Life
At Montessori Academy of Jackson, we use the Montessori Method to emphasize social-emotional learning to develop your child's crucial executive functioning, emotional regulation, and problem-solving skills in age-appropriate and highly effective ways:
Give Your Child Private School Quality Foundations
With An Authentic Montessori Education At Montessori Academy Of Jackson
Yoga, Music, & Spanish Included In Your Tuition
Your child's mind-broadening enrichments include yoga for mindfulness and Spanish to reiterate their place as global citizens. Daily classroom music is a chance for self-expression, and classes from a Mississippi Symphony violinist are available!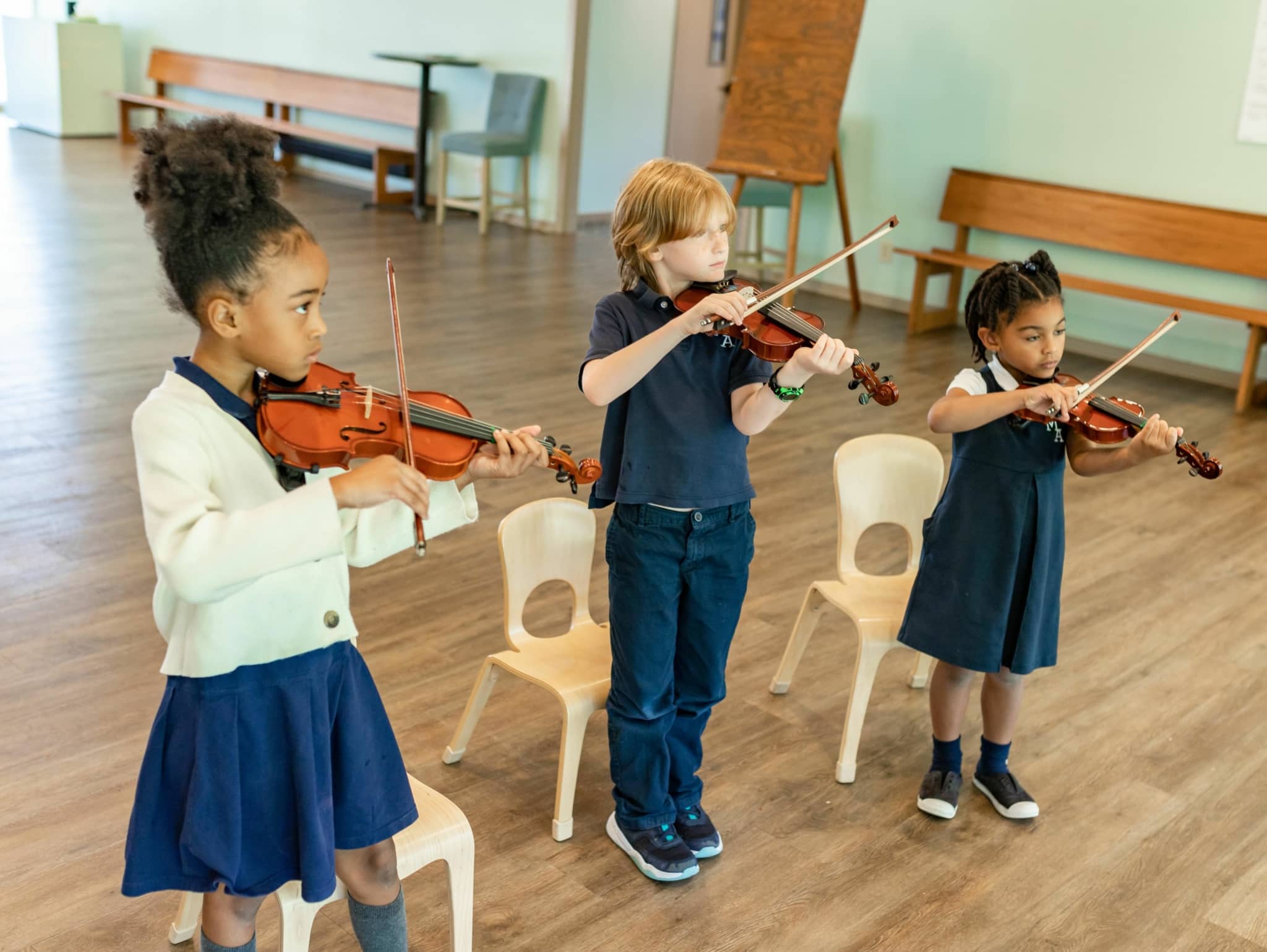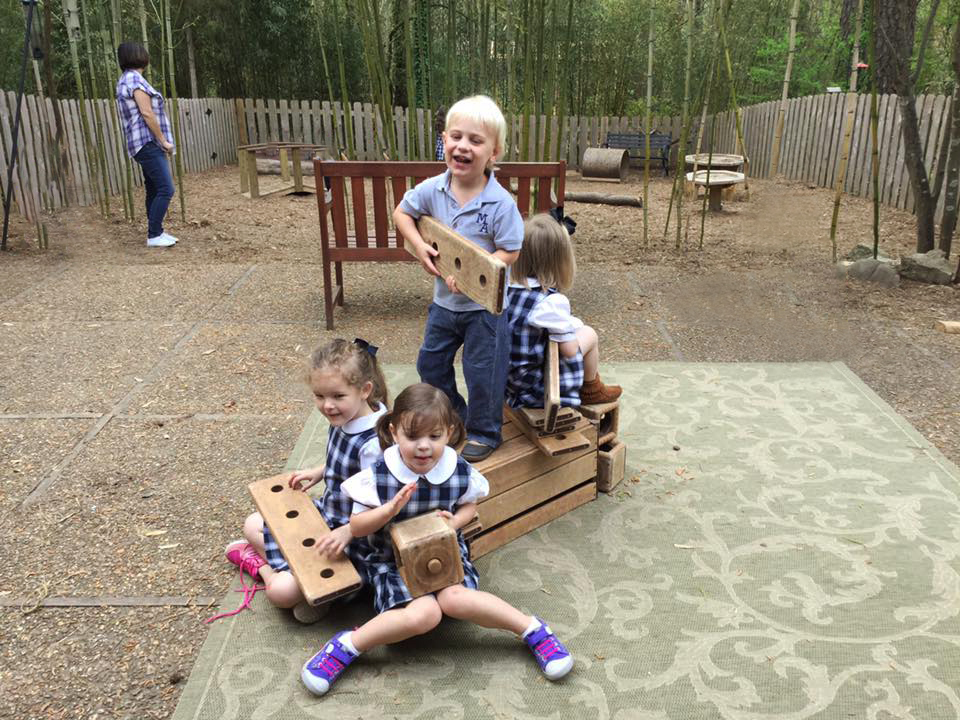 Extra Time For Outdoor Play Builds Friendships & Motor Skills
Your child loves being out in the fresh air, connecting with the nature surrounding their space, and building strength and coordination on a beautiful cedar climbing structure. Open-ended, extended outdoor recess time allows for friendships and imaginations to flourish.
Healthy Lunch & Snacks Every Day At No Extra Cost
Your child stays energized with nutritious food prepared on-site by a home cook. Their daily lunch and twice-daily snacks emphasize healthy, natural ingredients, and organic options are available, so you know your child is getting what they need to grow.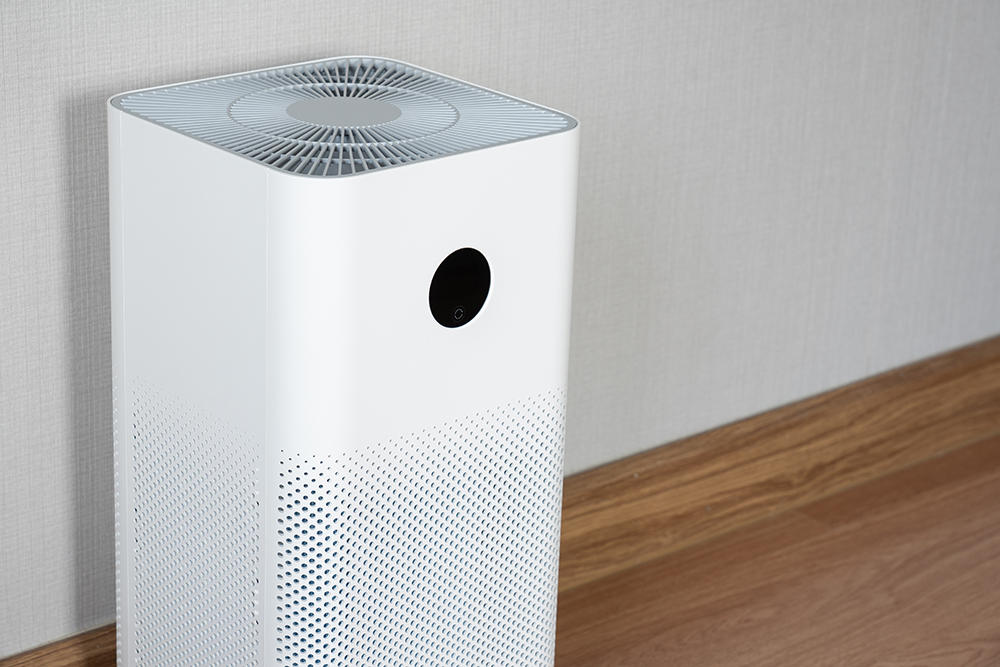 Air Purifiers & Professional Cleaners For Their Health
A dedicated team of teachers sanitizes your child's space every day; air purifiers eliminate germs and allergens from the environment; a weekly visit from professional cleaners ensures everything is spotless and sparkling to keep your child healthy.
Brightwheel Keeps You Up To Date
Your handy, easy-to-use parent app gives you direct access to your child's teacher, so you're always in the loop. Plus, they'll send daily reports, which make great "conversation starters" when you want to ask your child about their day.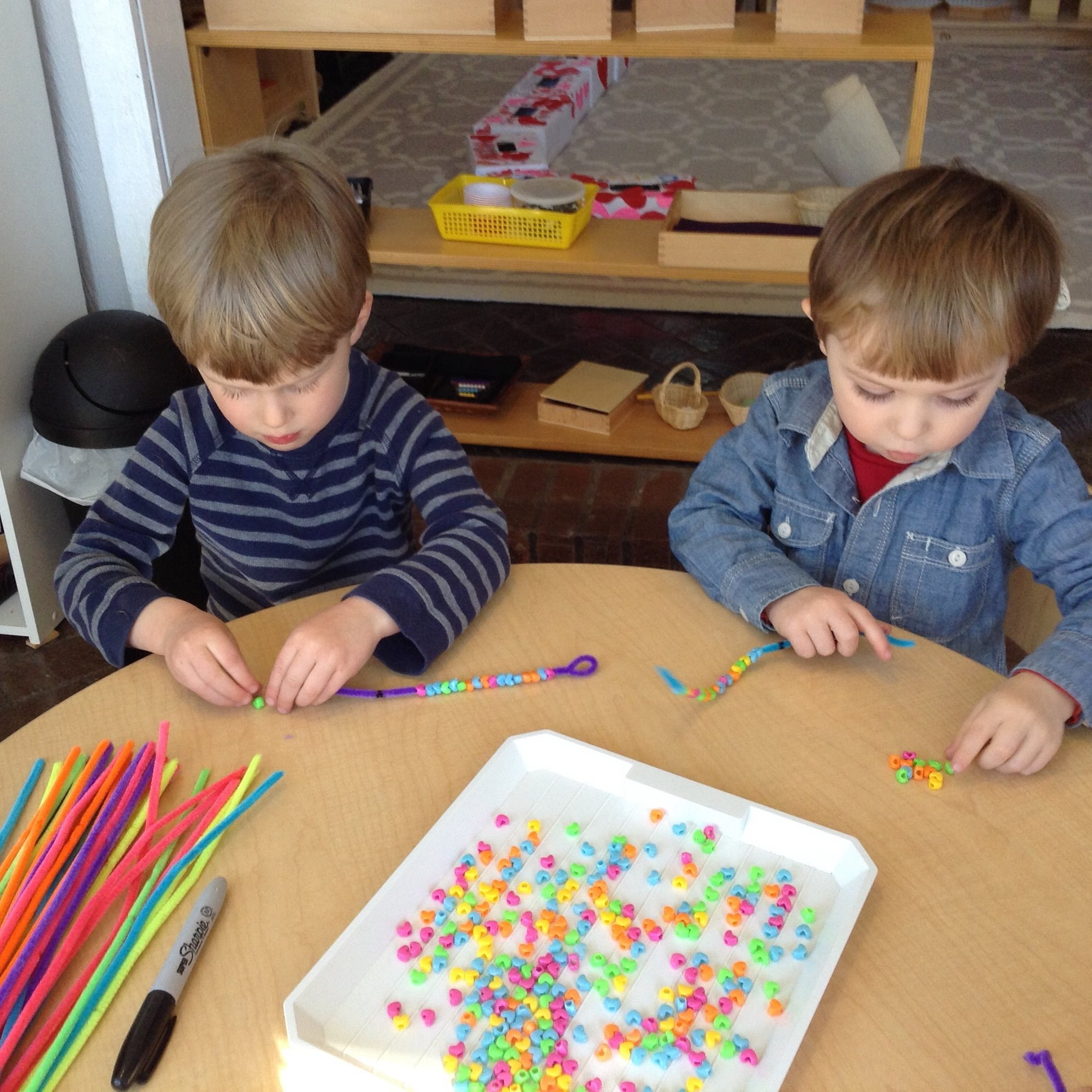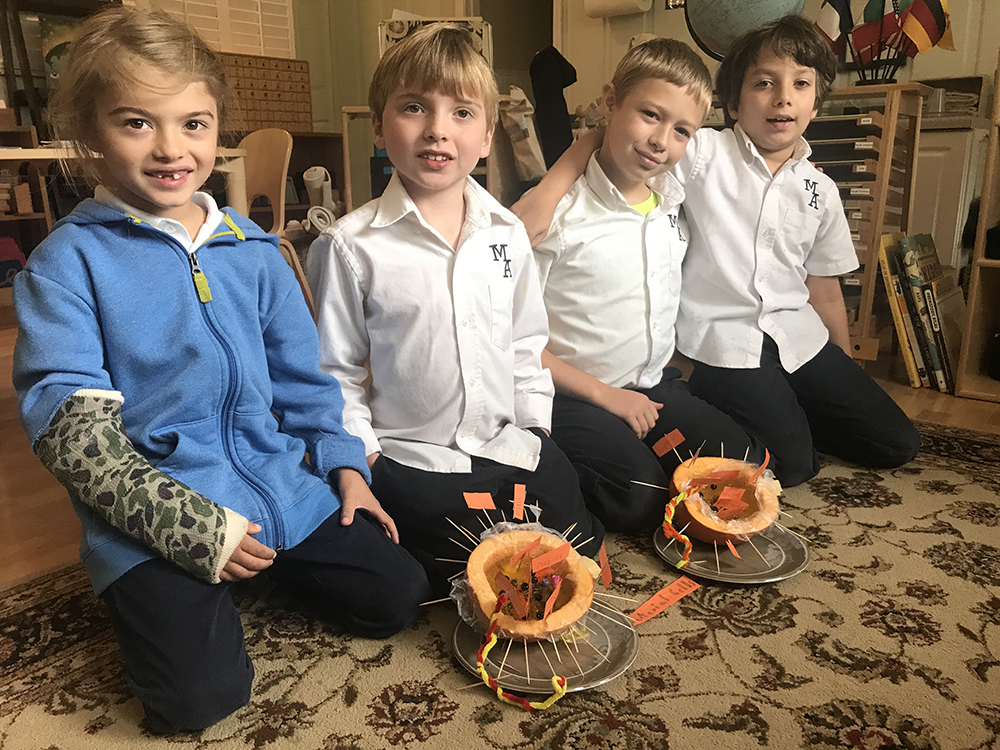 Comfy, Durable Private School Uniforms For Your Convenience
Eliminate the stress of choosing what to wear every morning with a well-made, customized, private school uniform from Land's End. Your child is neat, doesn't ruin their out-of-school clothes, and stays safe on field trips.
Hear What Parents Have To Say...

"The MAoJ community has provided my children with the education I longed for "
Academic excellence, personal kindness, and an awareness of the rich tapestry of the world in culture, community and materials. Joyce Moxley has led the community with grace and an incredible vision for an education that truly leads to a brighter, more peaceful and more amazing future.
- Laura Christel Lavallee Horlings

"They communicate honestly with me and I never am concerned about my children."
They encourage my children to use their words, to explore their passions and never be scared to try new things. They lead the children with so much love and honesty. My children come home everyday proud of what they have done at the Academy. There is a true community and the teachers at the school are truly the most amazing women that enrich my family's life.
- Jeannie Aldy

"MAOJ is not just benefiting our kids... it has helped our family grow as a whole."
To illustrate the level of commitment here, childcare is offered during these evenings to make sure that busy parents like us are able to attend, learning and sharing our experiences with parenting philosophies, our household organization, our personal growth as parents, and ways in which we can can more effectively communicate, interact, and discipline our children.
- Jay Songcharoen

"I continue to be amazed at the integrated nature of the curriculum."
Ancient cultures, fine arts, ecology, inclusiveness, astronomy and so many more areas are integrated. The boys talk about things that I didn't hear about until much later in my education. The parents are actively involved with each other as well. I am glad they are able to have this immersive experience.
- Hugh Parker

"I have full confidence that they have our children's best interests in mind."
My two children have had a wonderful experience at this school! The warm community supports the children and their families in all aspects of growth. The children are learning how to be independent, caring citizens.
- Sharon Hong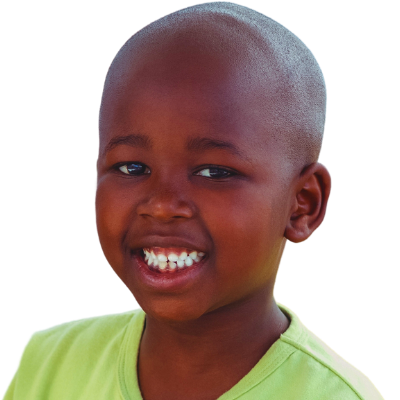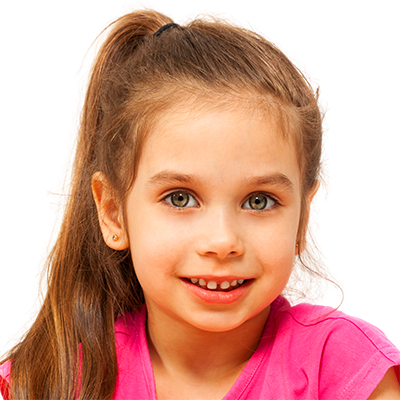 Lower Elementary
1st-3rd grades (6-9 years)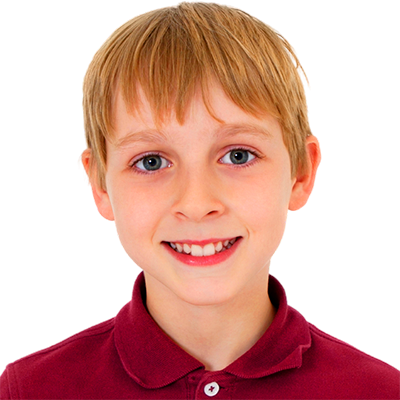 Upper Elementary
4th-6th grades (9-12 years)