Your Child Lays Solid Foundations With Their Exploratory Learning
Your Child Lays Solid Foundations With Their Exploratory Learning
Montessori Private Elementary School | Lower Elementary | 6 - 9 Years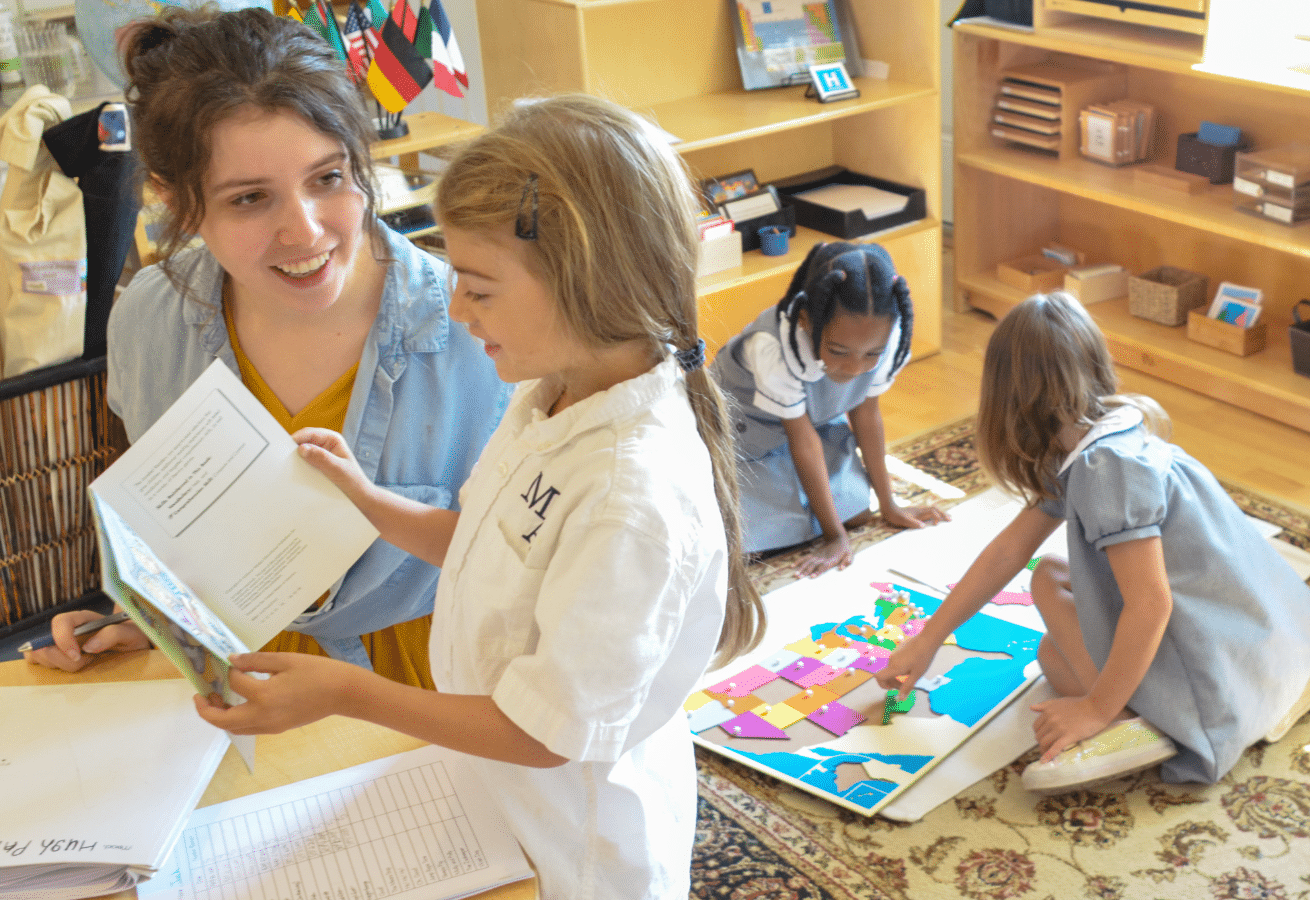 Space & Support To Thrive In Small Classes
Montessori-certified teachers lead small class groups in a private elementary school setting to keep engaged and inspired. They guide and observe your child through their assignments and projects, to fully develop, understand, and master new and exciting concepts.
The 5 Key Areas Of Learning Set Your Child Up For Success
Your child explores activities that cover Practical Life, Sensorial, Language, Mathematics, and Culture—the Montessori areas of learning. A well-rounded, engaging private elementary school education lays strong foundations for the future.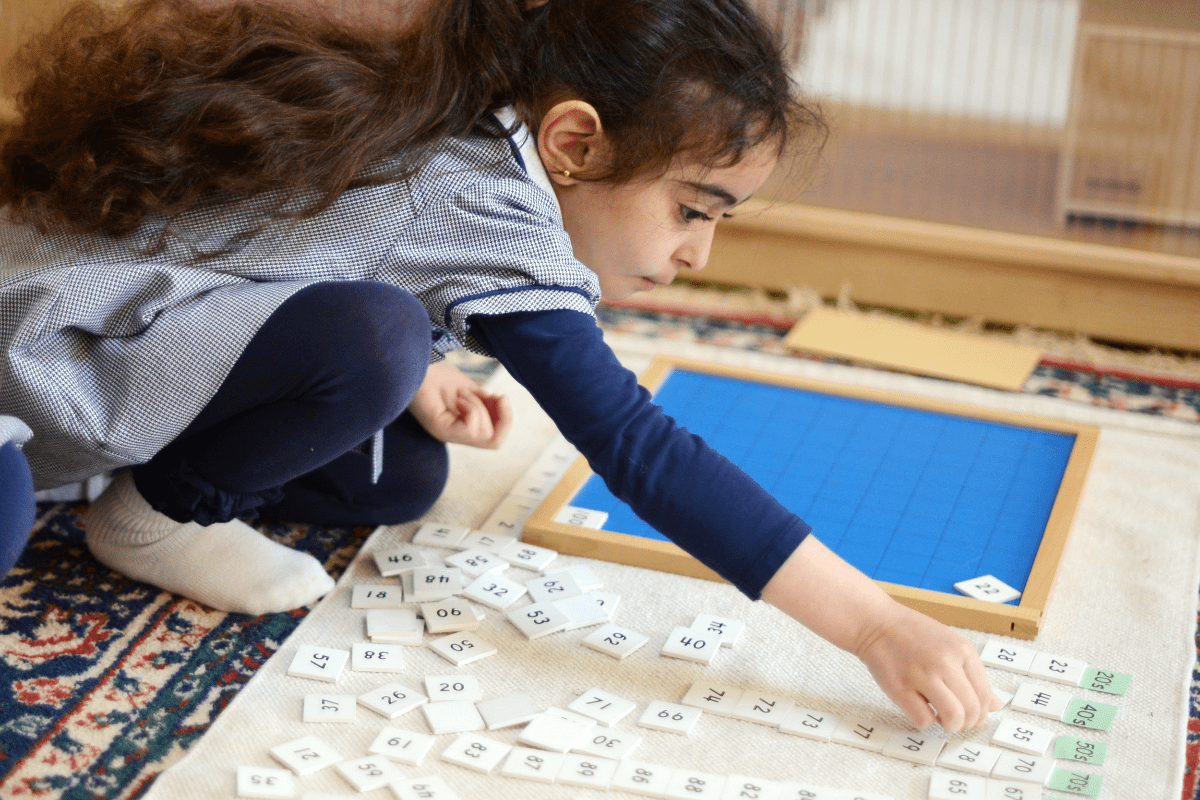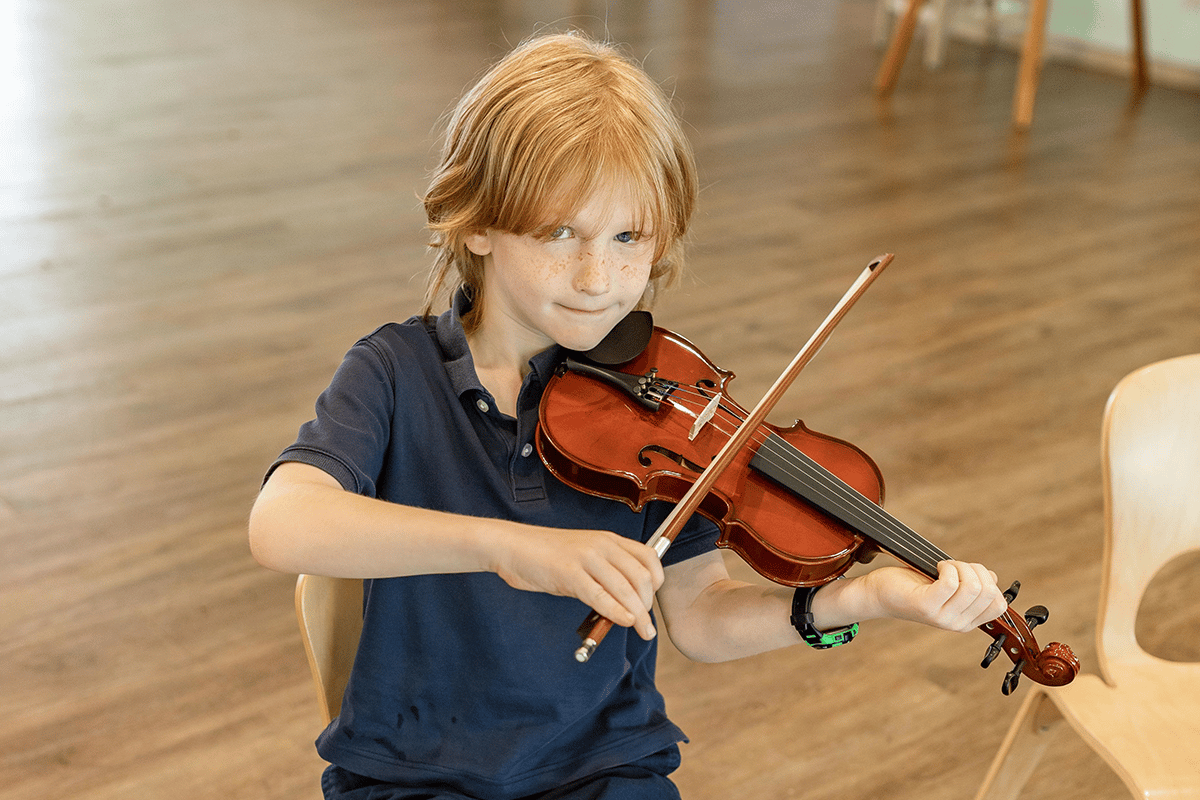 Enrichments Include Yoga, STEM, & Violin With A Professional
Your child builds a broad skill set with STEM activities, art, drama, yoga, and Spanish. Plus, enroll them in violin lessons, and they learn from a Mississippi Symphony musician. A private elementary school setting opens a world of enriching opportunities.
Montessori Materials Build Concrete Skills
In the lower Montessori elementary school class, your child uses special Montessori materials, which demonstrate why and how things work, providing a strong, concrete understanding of concepts, and laying the foundation for abstract reasoning.
Lower-elementary materials include: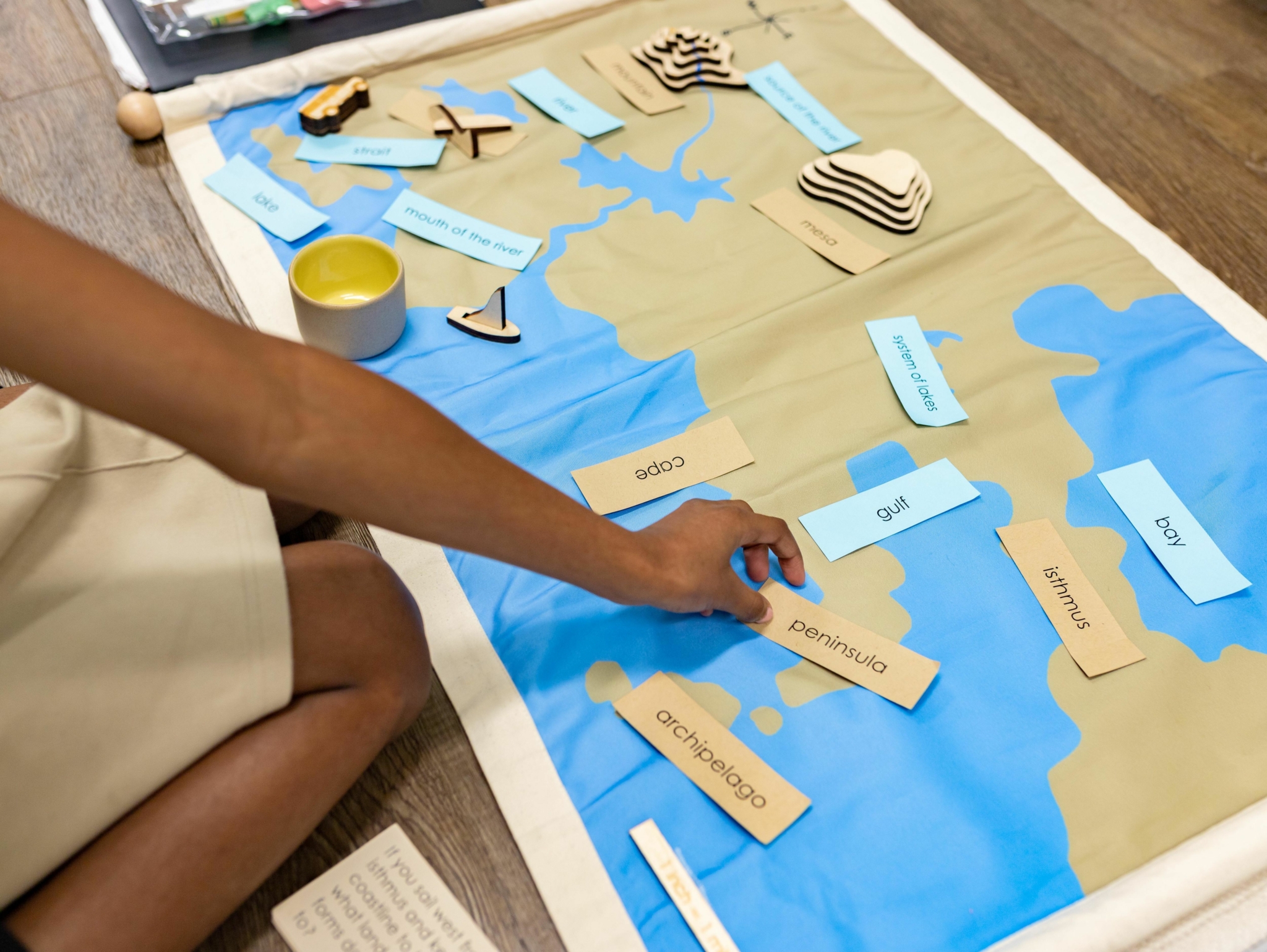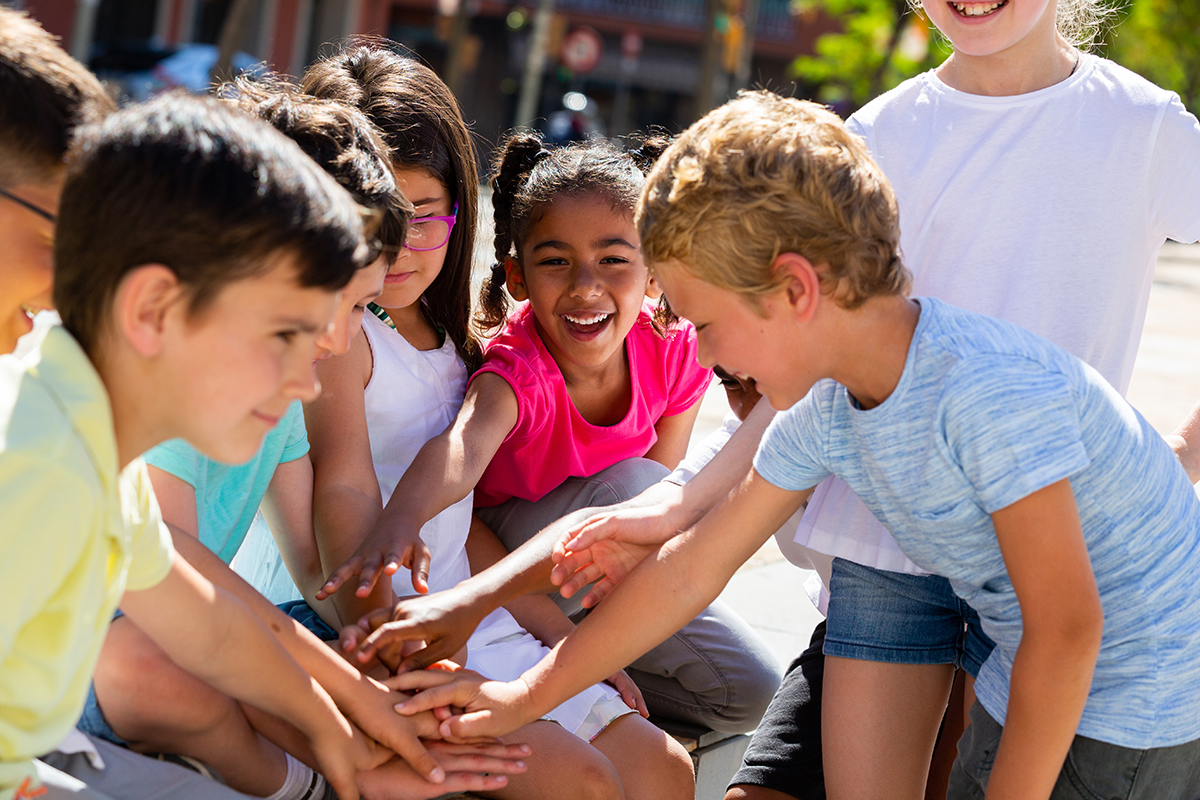 Your Child Makes Friends With Social-Emotional Guidance
Your elementary child is very social, and their teachers support their flourishing friendships by promoting cooperation, fairness, and working together. Watch as their social skills grow alongside empathy, sharing, and manners.
Mixed-Age Classrooms Demonstrate Progression
As your child moves from primary to lower-elementary, they go from being the oldest to the youngest in a classroom of 6-to-9-year-olds. In a Montessori elementary school, they again look up to their older peers and restart the cycle of progression and learning.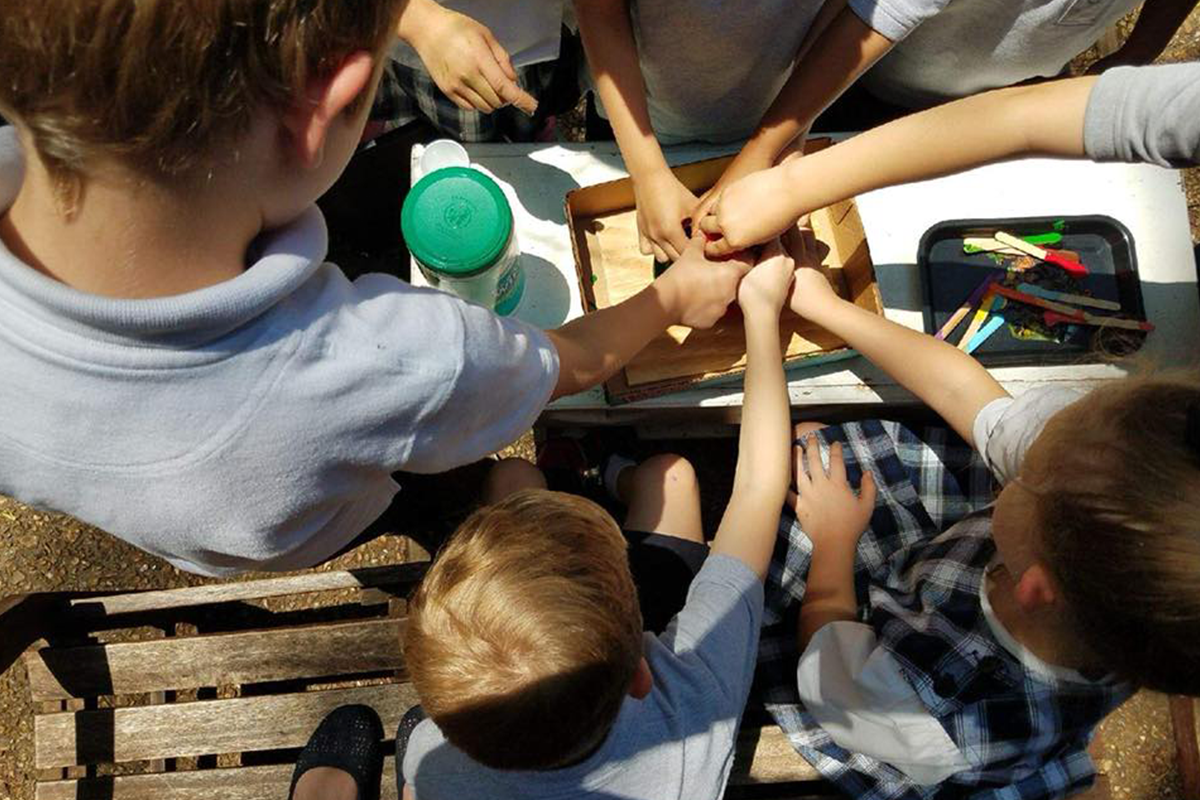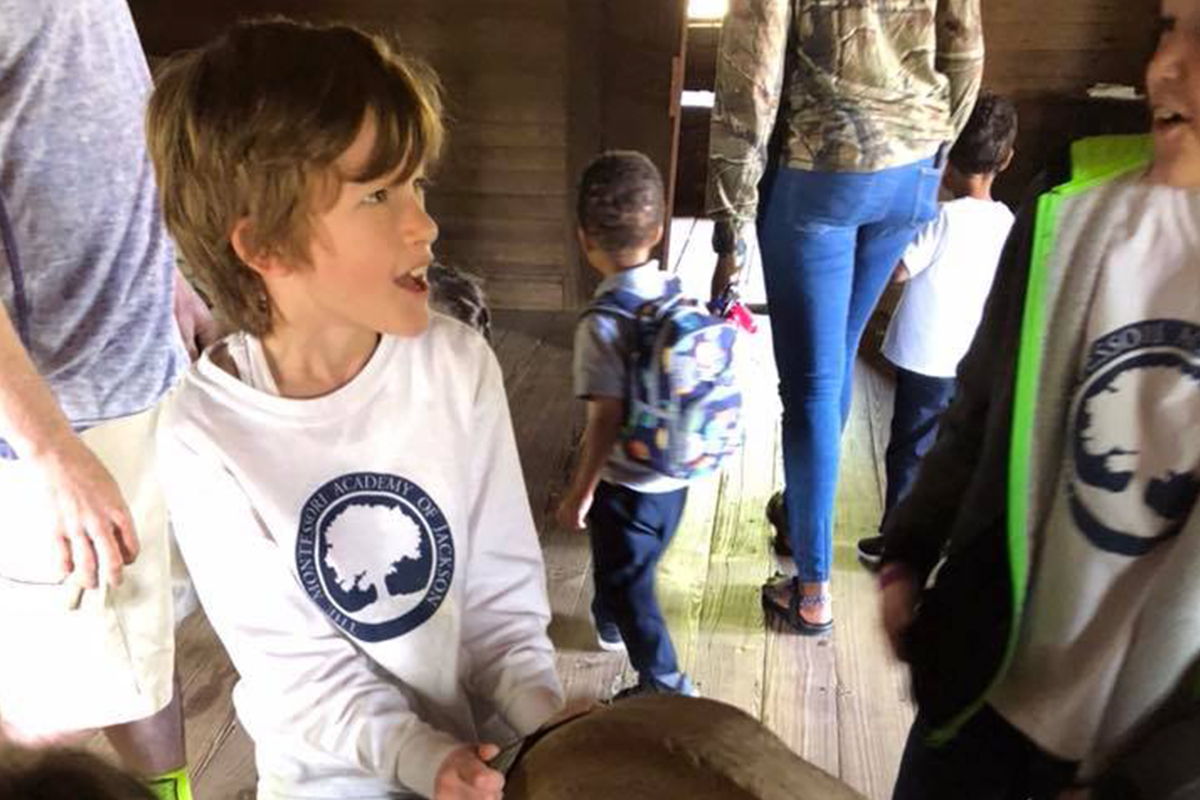 Montessori Programs Encourage More Than Average Outdoor Play
The Montessori Method places a strong focus on outdoor explorations and a connection with nature. Your child enjoys extra time running, climbing, and playing in the fresh air, building gross motor skills, and enjoying the nature surrounding them.
Nutritious Lunches & Snacks Prepared Onsite Every Day
Your child gets the healthy fuel they need to learn and grow each day with a hearty lunch and delicious snacks. Our cook makes everything onsite and emphasizes organic ingredients, so you know your child is getting the best.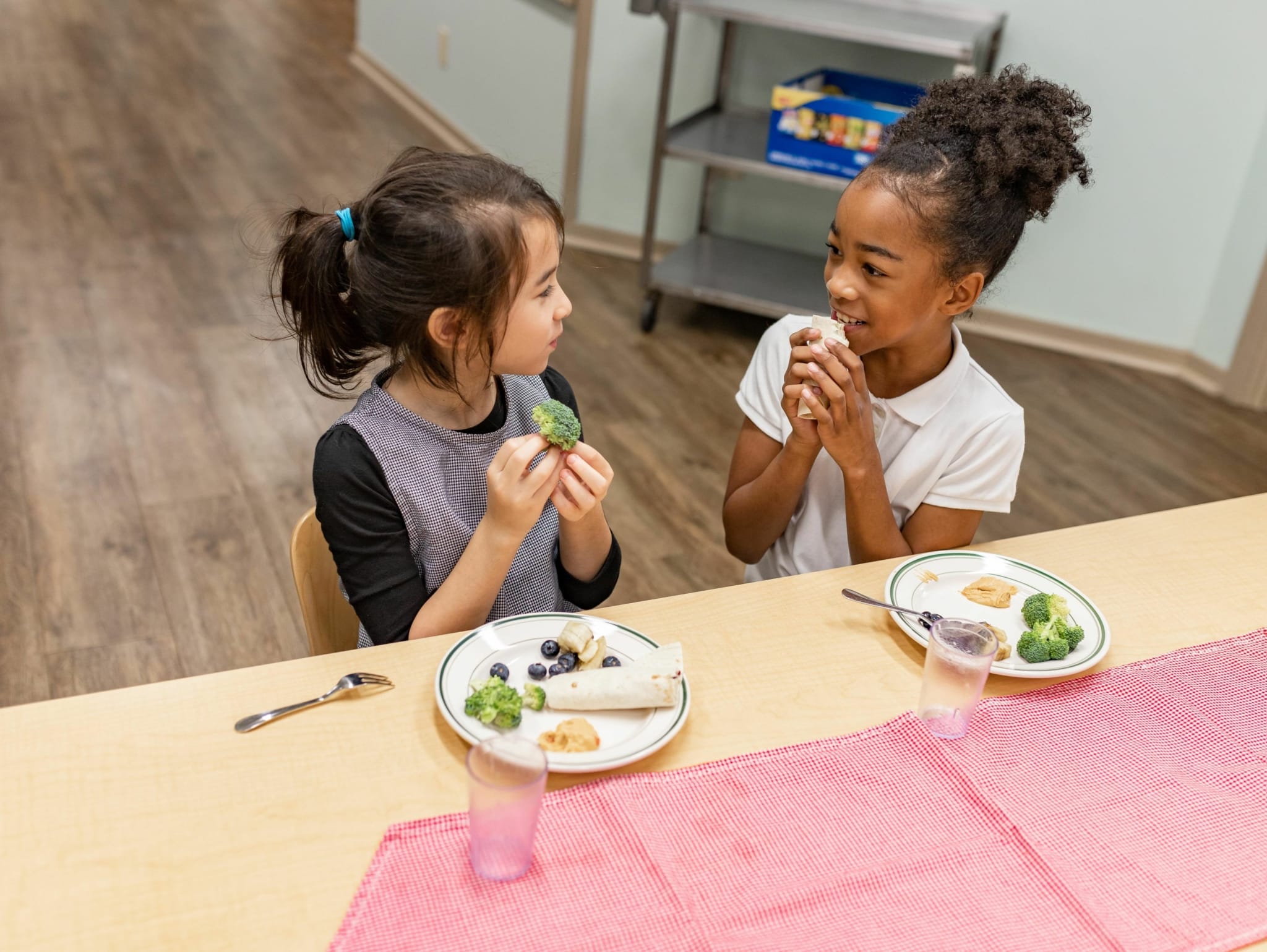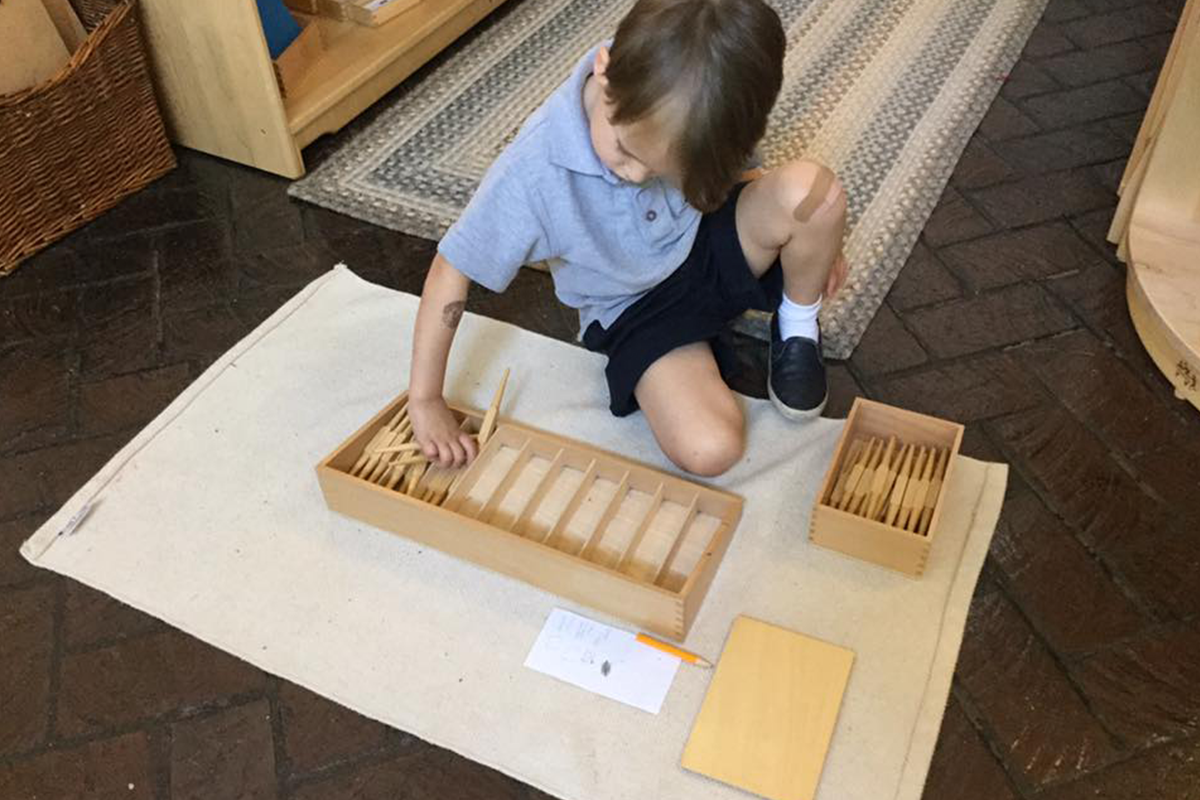 Deep Cleans & Air Purifiers To Keep Spaces Spotless
Your child's teachers stay on top of daily cleaning and use air purifiers in the classrooms to eliminate pathogens and allergens in the air. Professional cleaners thoroughly sanitize all spaces every week to protect everyone's health.
Ask About your Child's Day With Handy Prompts
On your Brightwheel app, you can email your child's teacher directly with any concerns. Plus, you get daily updates on what your child is doing, which helps prompt discussion to consolidate learning as they progress through their learning journey.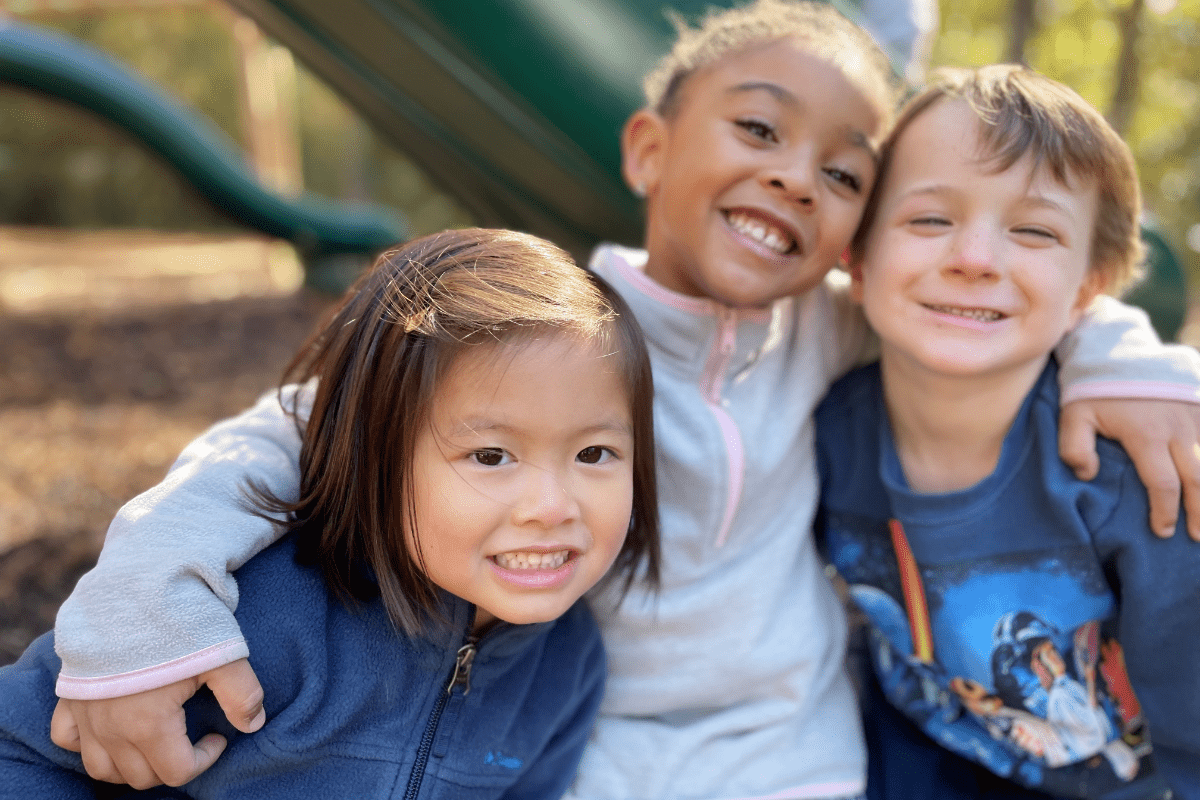 Hear What Parents Have To Say...

"The MAoJ community has provided my children with the education I longed for "
Academic excellence, personal kindness, and an awareness of the rich tapestry of the world in culture, community and materials. Joyce Moxley has led the community with grace and an incredible vision for an education that truly leads to a brighter, more peaceful and more amazing future.
- Laura Christel Lavallee Horlings

"They communicate honestly with me and I never am concerned about my children."
They encourage my children to use their words, to explore their passions and never be scared to try new things. They lead the children with so much love and honesty. My children come home everyday proud of what they have done at the Academy. There is a true community and the teachers at the school are truly the most amazing women that enrich my family's life.
- Jeannie Aldy

"MAOJ is not just benefiting our kids... it has helped our family grow as a whole."
To illustrate the level of commitment here, childcare is offered during these evenings to make sure that busy parents like us are able to attend, learning and sharing our experiences with parenting philosophies, our household organization, our personal growth as parents, and ways in which we can can more effectively communicate, interact, and discipline our children.
- Jay Songcharoen

"I continue to be amazed at the integrated nature of the curriculum."
Ancient cultures, fine arts, ecology, inclusiveness, astronomy and so many more areas are integrated. The boys talk about things that I didn't hear about until much later in my education. The parents are actively involved with each other as well. I am glad they are able to have this immersive experience.
- Hugh Parker

"I have full confidence that they have our children's best interests in mind."
My two children have had a wonderful experience at this school! The warm community supports the children and their families in all aspects of growth. The children are learning how to be independent, caring citizens.
- Sharon Hong
A Lifelong Passion For Learning!